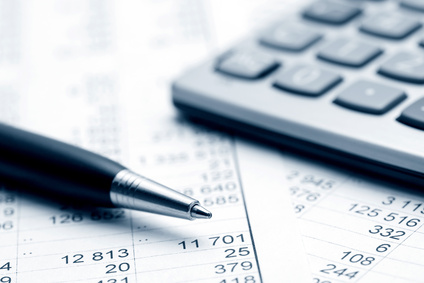 The goal of every business is profitability, but there are times when the financial atmosphere around a business may not be favourable. At such times, taking a loan is a wise decision, as it would help the business thrive despite the inherent financial difficulty.
Taking a business loan is now very easy, compared to the days when, you need to go to banks, submit countless documents, wait for days for it to be processed, and have to put a hard-earned possession at stake (as collateral). The online sources of the loan made taking a business loan that easy. And the ease is enhanced by the technology in use.
They utilise various financial tools, algorithms, and the likes to assess the requested loan, weigh the risk involved, and make calculations of the interest rates and loan tenure. Within a few minutes (say 15 minutes) your requested business loan would land in your account, and your business would be back to life.
General Requirements for Online Buniess loans
The requirements for obtaining a business loan from online money lenders (I.e., a business loan obtained for a small or medium scale business Enterprise (SME's) include:
A copy of passport photograph
A means of identification (this could be drier's license, international passport, national passport)
Last six-month bank statement of account
Certificate of incorporation
Memorandum of association
Post-dated NUBAN cheques from the client
A suitable guarantor who would provide the following:

Letter of confirmation/employment
One undated NUBAN cheque
A copy of staff Identity Card
A filled guarantor form, etc.
While banks may request for specific documents, most online money lending platforms do not require documents to offer you a loan. The choice is entirely yours, whichever source you desire to choose, be sure you would be satisfied with them.
Also, some of the reliable money lending platforms available online do not request for collateral even for high-volume business loans worth millions. However, you must be able to convince the lender of the ability to repay the loan together with the interest on or before the due date.
Popular sources of business loans in Nigeria
LAPO Microfinance bank: they offer loans within the range of 50,000 -500,000, with a loan tenure of 1-12 months. They also give a grace period of 1 month (for repayment).
AB Microfinance bank: they offer loans that are up to 20 million naira, based on you the level of risk and meeting the loan requirements. The loan is processed and delivered within 48 hours.
Stanbic IBTC bank: this bank offers both fixed and revolving business loans which can be repaid in monthly instalments. Another commercial bank that provides business loans is First Bank of Nigeria plc.
Lendigo: this money lending platforms have a fantastic track record of offering loans to Small or Medium-scale Enterprise (SME's), starting from as high as 300,000 naira. They do not request for collateral, and the loan is sent very fast.
Some tech-enabled platforms render loans to SME's, they include:
Lydia. co
Renmoney
C24
Kiakia (backed by Sterling bank)
Pay later
SMEdan (government-backed)
Quick Credit
Fast Credit
Eazzicash
Conclusion: in place of giving up on your business due to financial issues, taking a loan could help solve the problem and give life to your business. You should, however, make a careful consideration of the source you desire to use, to be sure you agree with all their terms and conditions.

Business loans in Nigeria
rating:
4.5

/5 from

21

votes.