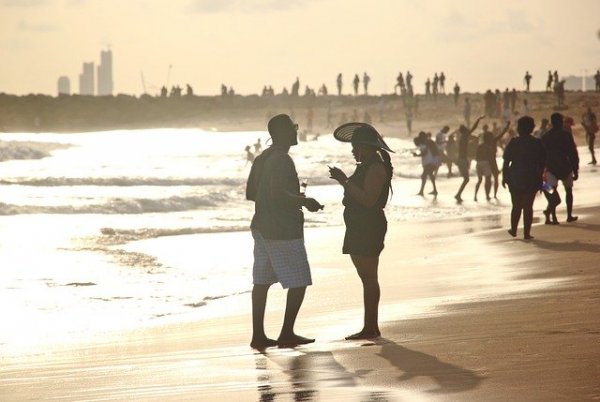 Lagos is a beautiful state, notable for her splendour and glory, especially in business. This is what made it expedient for money lending organisations to spring up to help meet the financial needs of individuals in the state.
From payday loans, to personal, educational, business/corporate loans, you are always covered by various reliable platforms for obtaining a loan. For those without online platforms, but just offices, you have to go to their office, make an application for the loan, provide all necessary documents and then wait for it be processed; all things being equal, you should be able to leave with your requested loan.
Receiving a loan is that easy, and is much easier and faster for online sources, where the loan processing is automated, and the loan can be sent as fast as 5 minutes after a successful application.
General Requirements for Loans in Lagos
To obtain a loan in Lagos, there are certain requirements that must be met and each of this requirements are pivotal to eligibility for loans. They also differ based on whether it is an individual loan or a corporate loan.
For individuals:
Bank Verification Number (BVN)
Passport photograph
Address
Salary account, pension account or tax ID
Employment letter
For SMEs /Business:
A copy of passport photograph
A means of identification (this could be drier's license, international passport, national passport)
Last six-month bank statement of account
Certificate of incorporation
Memorandum of association
Post-dated NUBAN cheques from the client
A suitable guarantor who would provide the following:

Letter of confirmation/employment
One undated NUBAN cheque
A copy of staff Identity Card
A filled guarantor form
Sources of Loans in Lagos
The sources of loans in Lagos are diverse and numerous. It depends on your preference. Commercial banks would offer you loans, so also money lending organisations, not to neglect microfinance banks and the likes.
Loan types are also numerous, so in your search for a source of the loan, you should be on the lookout, to see if they offer the kind of loan you desire to obtain.
For those online sources of the loan with an office at Lagos, we have:
Page financials
Credit direct
L Money
Start Credits
Personal Trust Savings and Loans Ltd, Etc.
The advantages accrued to the use of these money lenders with an office at Lagos are numerous. It would not only help you to locate them for financial advice or counsel quickly, but you would also be able to lay down any complain (especially those encountered during the online user experience).
Also, in a case where you prefer a physical customer service, in place of that online, then the sources listed above would be a right choice, as you can quickly locate their office within Lagos.
There's no gainsaying that the sources to get a loan within Lagos alone are numerous, and most of them have evolved, with money lending activities now available online through their user-friendly websites and mobile applications.
The online platform is to enhance accessibility by those who do not stay in Lagos or for you who stay in Lagos but are not within reach of the office to make a loan request.
Conclusion: to get a loan in Lagos is now as simple as ABC, either you go to the office, or you stay within your house, accessibility to loans is now without hassle. You should, however, take precautions and be sure you are making a wise choice before picking any source of a loan in Lagos. Prefer safe loan comparision in Nigeria, like this website coolfinance.com.ng.

Loans in Lagos
rating:
4.5

/5 from

12

votes.